FANS is a study of lung cancer in Asian women who have never smoked (Female Asian Never Smokers)
Did you know?
In a recent study, researchers found that 57% of Asian American women diagnosed with lung cancer have never smoked. The FANS study will look at possible causes of lung cancer including secondhand smoke, genetics, and cultural factors.
Learn more about lung cancer in non-smokers
Heather Wakelee, MD, FASCO
Professor of Medicine and Chief of the Division of Oncology, Stanford University School of Medicine Deputy Director, Stanford Cancer Institute Past President, International Association for the Study of Lung Cancer (IASLC)
Dr. Jeff Velotta
Thoracic Surgery Kaiser Permanente Oakland Medical Center
In Memoriam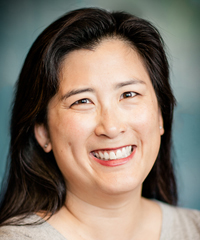 Dr. Cindy Ng, MD, a member of the FANS Study Community Advisory Board, passed away January 6th 2022 after a courageous 4.5 year battle with lung cancer. She was 49 years old. Cindy was surrounded by family and passed peacefully in San Francisco.  Cindy was dedicated to community and supporting lung cancer research of Asian American females who never smoked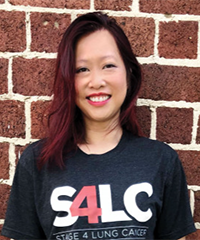 Dr. Patricia (Trish) Hom, MD, MPH, who was an integral member of the FANS Study team and Community Advisory Board, passed away on December 27th 2021 in San Francisco, from lung cancer. She was 40 years old. She was a strong advocate for lung cancer research, especially among never smoking Asian American females, and made invaluable contributions to our study. Her absence on our FANS team will be felt. If you'd like to learn more about Trish, a personal account of her cancer experience was recently published by Cancer Health. Further information about Trish and her life can be found here.
We are deeply saddened by these losses. As many of our loved ones have been affected by cancer, our work feels incredibly personal on many levels. Trish, Cindy, and other lung cancer patients motivate us to better understand how to prevent this disease. We dedicate this study to Trish and Cindy and will carry on in their memory.